At Quesada Tech we have over 20 years of experience in the IT industry and can repair your PC, Laptop, Tablet or mobile device quickly, efficiently and at low cost. We are also Microsoft Certified, which means that we have the right skills and knowledge to get your devices up and running. 
We also have a stock of used PC's and laptops available to take away today and all of them come with 3 months guarantee so you can have confidence in your machine.
At Quesada Tech, we stock a variety of ink cartridges for your printer, and can order a specific cartridge to arrive within 24 hours, so you'll never run out! 
Phones, tablets, computers, printers… You name it, we fix it!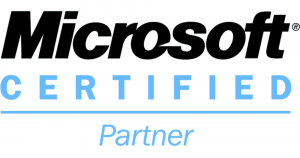 We are suppliers of Lobster SIM cards, so why not joing Lobster's thousands of happy customers?
Lobster is Spain's only 'all-in-English' mobile service. They're SIM-only, 4G and super-easy to use. You can even keep your existing Spanish number!
From just €12, you get a great data deal and unlimited calls and texts between Spain, the UK and a host of other countries. In fact you get all the benefits of a contract deal – all the value, all the control – without any of the commitment or hidden surprises.
Looking for printer inks?
Tired of hunting for the right printer inks? Quesada Tech Repair Centre can supply you major original and compatible printer inks, or order a specific cartridge within 24 hours, so you'll never run out. 
Pop into our office, or give us a call for more information.
Want a new phone, but don't want the hassle of setting it up? Let Quesada Tech do it all for you, from sourcing the right phone, to setting up your accounts and data.
We'll also help you source and order the right computer, laptop, tablet, or other device to suit your needs, and set it up ready for you to use.
Let us help you take all of the stress out of keeping up with technology.